Jeremy completed our 300 kettlebell challenge last night and cut 5:00 off his last time. He completed the challenge in 18:30 and it took him 23:42 last time. congrats to him! He works hard and shows what it possible if you try! He's lost a ton of weight along the way.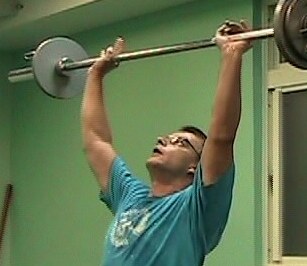 If you're wondering what the 300 challenge looks like, here is world champion Lorna Kleidman doing it:
As you can tell, it's not a light-weight challenge. Doing something like this once a month or so can be a tremendous motivational tool and can let you know if your training is working or not. Try it out and let us know how it goes!