We're up and running at the new location. Keeping the current location open while starting a new one was quite a challenge but we pulled it off. Thanks to the people that helped us out. Here's the process with comments.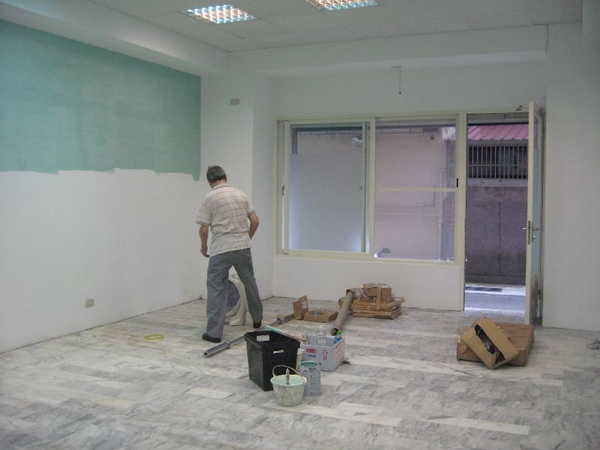 Painting the gym was a major decision. White walls aren't conducive to working out IMO. We went with two shades of green after a client suggested a similar gray color (thanks Meredith!) and we saw another gym we admire using a similar color scheme. Other gyms in our niche are using red and black but that color scheme looked like hell to me. Not what i wanted. :)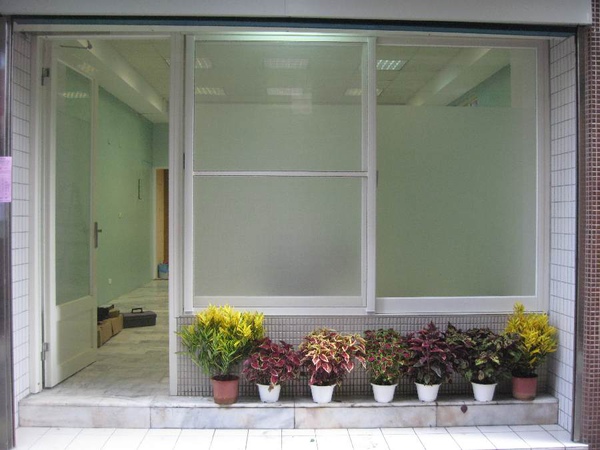 Yes, we have plants. We're tough but sensitive. :) I wanted something to spruce up the outside.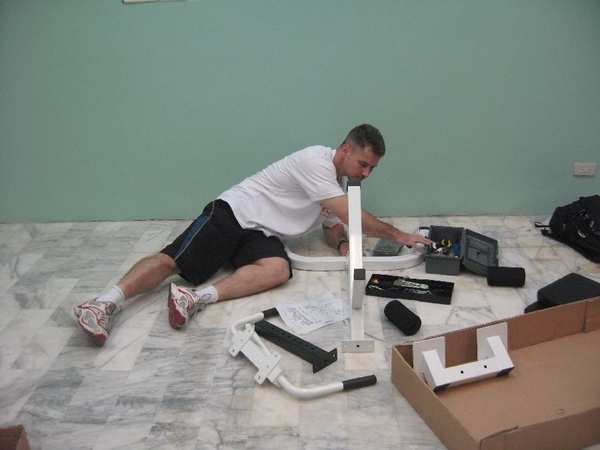 First piece of equipment comes in. This back extension went for US$650. I kid you not. I managed to fid one little place that only wanted US$120. Guess which one I bought? The gym business is crazy here.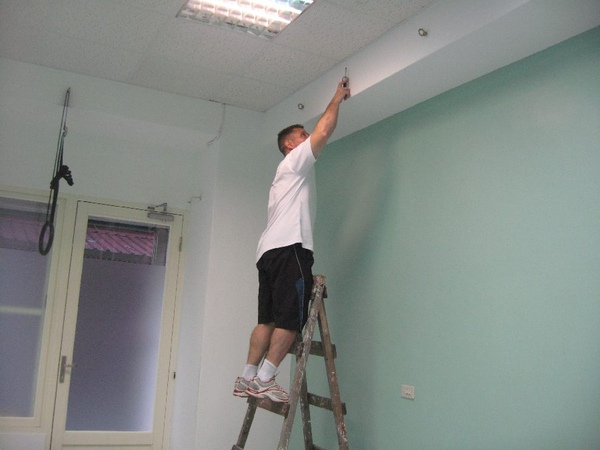 Suspension trainer here, rings there. Rope over there.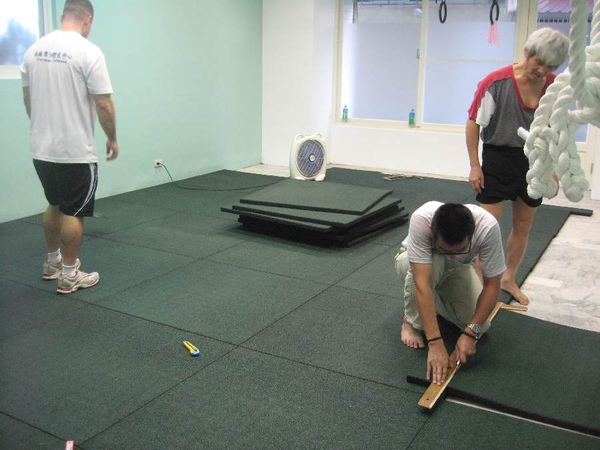 The floor was a major issue. These tiles were US$100 each from a fitness manufacturer. Yes -- each piece. I got the ones they use outside in the parks for one-third the price. That helps a bunch when you're buying 30 of them.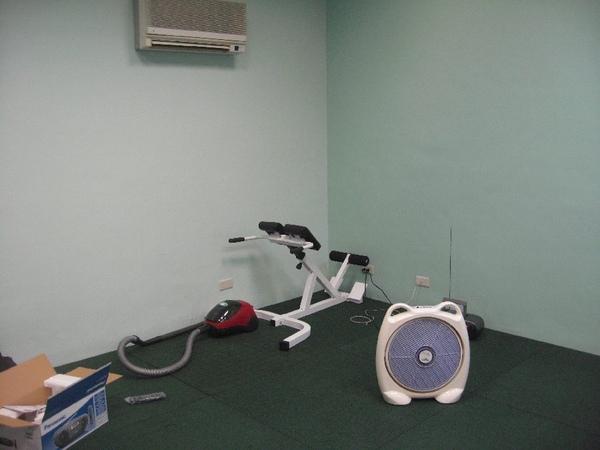 Floor done and it's starting to come together.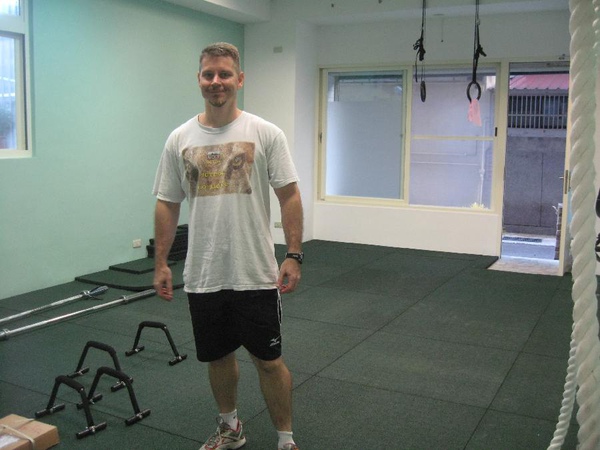 Tired but happy. :)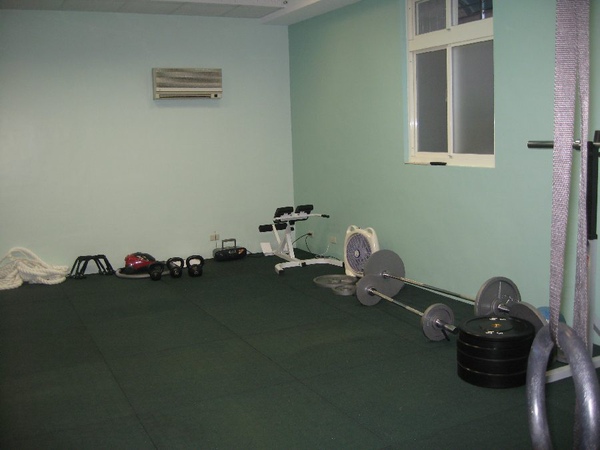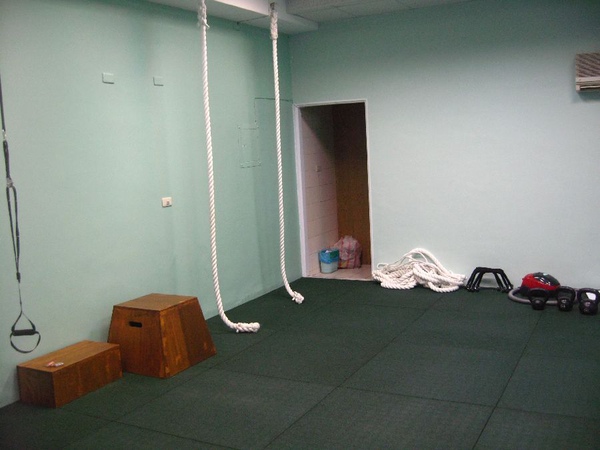 The finished product. Everything installed and ready for business.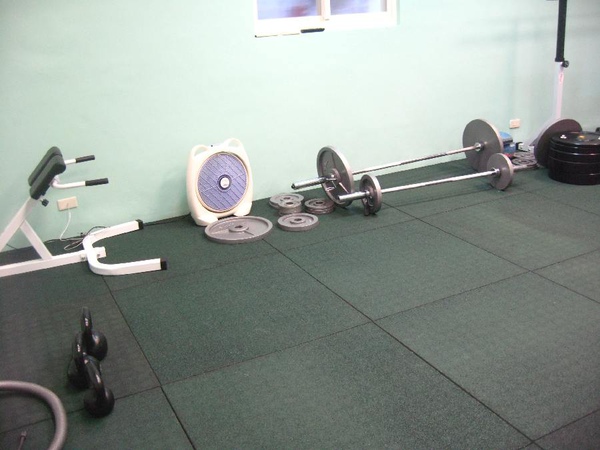 Barbell training is our next big challenge. We're getting excellent results for both strength training and fat loss by using barbells. Yes, you can use barbell training to lose fat.
So there you have it. Formosa Fitness 2.0 is ready and open for business. We'll be starting in the new place Sept. 1. More info on new classes to come soon. Stay tuned!